LIBER webinar: Digital preservation — opportunities & challenges ahead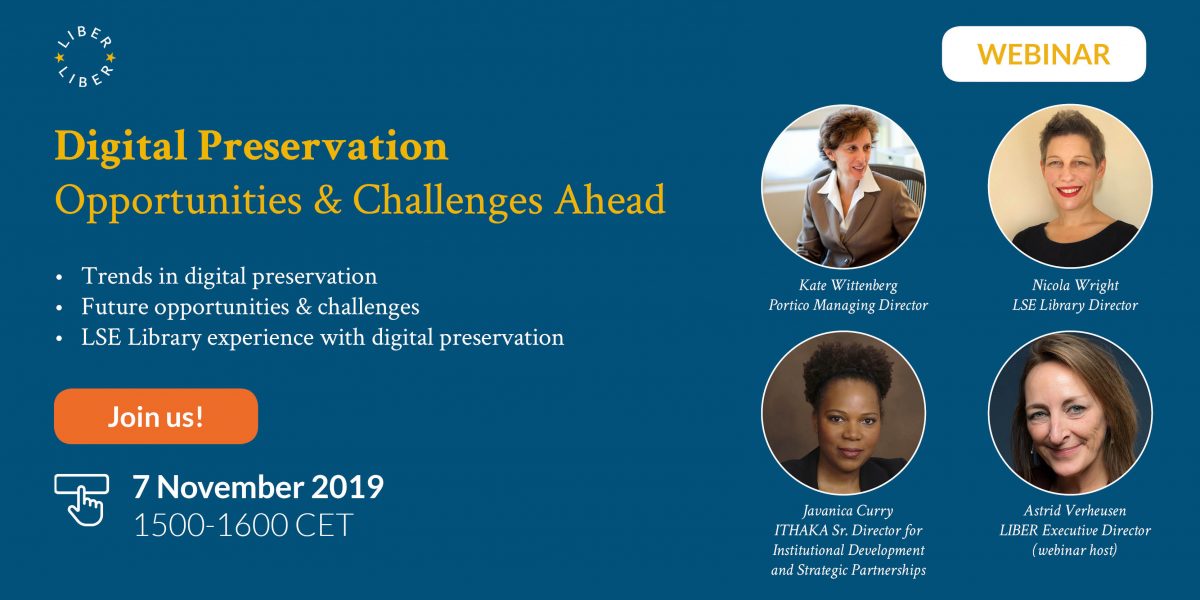 While there are great benefits to having content available in digital form, this content can be extremely short lived without proper preservation efforts. On November 7, World Digital Preservation Day, LIBER is hosting a webinar on current trends in digital preservation featuring Portico's Kate Wittenberg and Javanica Curry with Nicola Wright, Director of LSE Library.
Kate and Javanica will reflect on their experience with Portico, including its history and evolving practice of sustainable preservation of the scholarly record. They will also share their thoughts on current requirements for preservation and the opportunities and challenges that lie ahead. Nicola will discuss the motivations and experience of the LSE Library towards digital preservation and involvement with Portico.
LIBER Webinar: Digital Preservation — Opportunities & Challenges Ahead
Thursday, November 7, 2019
9:00-10:00 AM (Eastern Time)