Portico Archive Hits Terabyte Milestone
Earlier this year, Portico hit a big milestone: we now preserve 400 Terabytes (TB) of data. For some (say NASA) this number may not sound that big, but consider what it represents: 68 million articles, 794 million images, 3.7 million digitized historical collection items, 679,000 e-books, and much more.
From its beginnings in 2006, Portico grew steadily every year. Then, in 2014, the growth took off after we reorganized how we handled operations and began ingesting content at faster rates. We reached 163 TB at the end of that year, 269 TB at the end of 2015, and 395 TB at the end of 2016, paving the way for the 400 TB milestone early this year.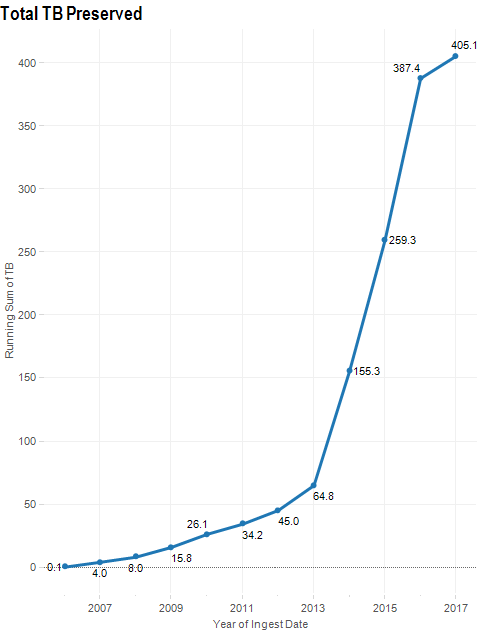 Our teams celebrated the 400 TB mark with a sweet celebration – getting our energy up for continued growth ahead. Stay tuned!