Portico at iPRES 2019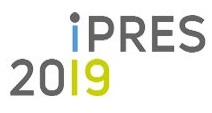 Join us in Amsterdam for iPRES 2019 this September 16-20! This year, Portico is proud to have co-sponsored registration for attendees from underrepresented countries. We will also take part in three presentations:
Presentation: Managing Preservation Costs with Managed Ingest: The Portico Straight-to-Ingest Project
Sheila Morrissey, Portico Senior Researcher and Amy Kirchhoff, Portico Product Manager
September 18, 3:30 PM, Cinema I
The activities associated with selection, acquisition, and other pre-ingest content processing are critical cost drivers for digital preservation. This presentation describes a soon-to-be-concluded six-month project at Portico with the goal of addressing these obstacles with automated, data-driven analysis of problematic content, revamped policies and manual procedures, and targeted development of automated management and remediation tools.
Poster presentation: Enhancing Services to Preserve New Forms of Scholarship
Kate Wittenberg (Portico), Karen Hanson (Portico), David Millman (New York University), Craig Van Dyck (CLOCKSS) and Susan Doerr (University of Minnesota)
September 18, 11:00 AM, IJ lounge & Waterfront
The advance in technologies for publishing digital scholarship has outpaced the development of technologies for reliably preserving it. The poster describes the in-progress work and findings of a collaboration between preservation organizations, libraries, and publishers that are creating enhanced digital publications. The work aims to identify what can be effectively preserved with existing technologies, and to produce a recommended set of practices to help authors and publishers prioritize and plan their enhanced digital products for maximum preservability.
Publishers round table: Stronger together: Collaboration as a matter of course
Featuring Kate Wittenberg, Portico Managing Director, with Eefke Smit (International Association of STM Publishers), Craig van Dyke (CLOCKSS), Wouter Haak (Elsevier), and Maurits van der Graaf (Pleiade Market Research)
September 19, 9:30 AM, Waterfront
This panel brings together the views of content providers, data protection-service providers, and user experts to investigate how cross-stakeholder collaboration can ensure better digital preservation.