Portico at OA seminar preceding SSP conference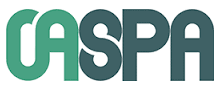 On May 29, Stephanie Orphan, Portico's Director of Publisher Relations, is co-facilitating Fact or Fiction? OASPA Lifts the Lid on Open Access Publishing, a seminar preceding the Society for Scholarly Publishing annual conference in San Diego.
The interactive seminar aims to deepen understanding of approaches to Open Access publishing and will consider global trends and views, perceptions and the facts behind them, and different funding and business models. The session will be chaired by Pete Binfield (PeerJ) and along with Stephanie will be co-facilitated by Bekah Darksmith (PLOS) and Caroline Sutton (Taylor & Francis).
Learn more and register at the OASPA site.